Discussion Starter
·
#1
·
Hello everyone, I have a question about setting the timing on my 2003 Stratus Sedan with a 2.4L engine. I'm replacing the timing belt and aligned the marks according to the service manual. When I start the engine it seems to run alright but maybe just a tad bit rough. When I took the old belt off the exhaust cam seems to be turned counterclockwise about 1 tooth and I've seen pictures online of it like that and saying it's correct.
Here's some pictures to help describe where I'm at, it seems to be the only clear way of explaining it.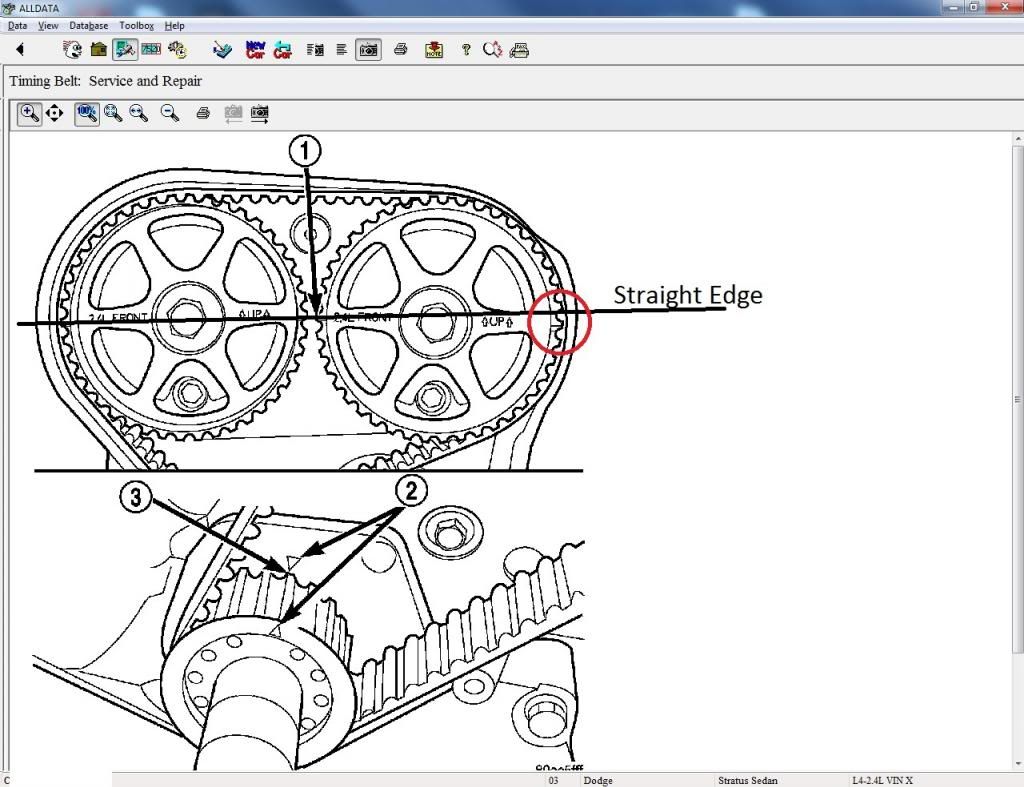 In this picture, this is exactly how my timing is setup right now after manually turning the crank 2 times and running the engine for about 10 seconds. With the trailing edge of the crank mark lined perfectly, up a can put a straight edge on the cam sprockets like shown above and the left 3 marks on the sprockets line up good but the right mark of the intake cam is the only one that doesn't, it shows up like the picture. Basically this picture with the crank and cams is an exact copy of how my timing looks now.
I'm just wondering if this is correct. I thought so until I read some other posts and saw some other pictures, plus looking at it with the old belt on, it all seemed different than what I have here. If anyone has any input on this, that would be great! Thanks.