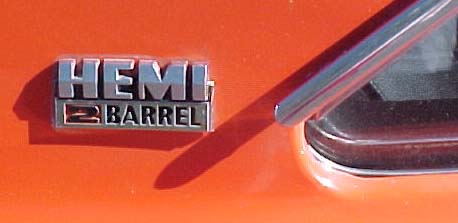 ​
"Hemi 265" wrote that Chrysler's 2012 sales in Australia rose 79% over 2011, reaching 21,401 units across Chrysler, Jeep, and Dodge -- and making Fiat-Chrysler the fastest-growing automaker in Australia.  The Jeep Grand Cherokee was the hottest seller, with 8,373 sold in 2012, more than double 2011's sales.
According to Hemi 265, the Chrysler brand was restricted to Voyagers until late summer, when the 300 arrived; and Dodge only had the Journey. Most of the sales reported by the Chrysler brands were Jeeps.
Chrysler had a substantial presence in Australia starting with domestic production of the Valiant in early 1962, though sales numbers were never especially high; the hot Valiant AP5, for example, saw 49,440 sales over 22 months. The Valiant VE sold 68,688 cars in 1967, 1968, and early 1969. The company boasted a 13.7% market share in Australia in 1969, with around 53,000 sales.  In 1980, following declining sales, Chrysler sold 99% of the equity in Chrysler Australia to Mitsubishi. The last Chrysler/Valiant branded car made in Australia was produced in August 1981. (Also see:
Chrysler in Australia at valiant.org
; an interview with 
Australia's Chief Engineer
).