Discussion Starter
·
#1
·
I, i have a 1988 Chrysler Lebaron and i'm trying to replace a door speaker that is missing.
The problem is there are 4 wires for the speaker :
With the diagrams available on internet i found that the pink one was the positive and the blue/red negative but i don't understand the other two.
Following the following diagram the black/green seems to be connected to all other speakers, and a ground on the radio (X15)
and the black red to the other speakers too and a "radio choke".(X13)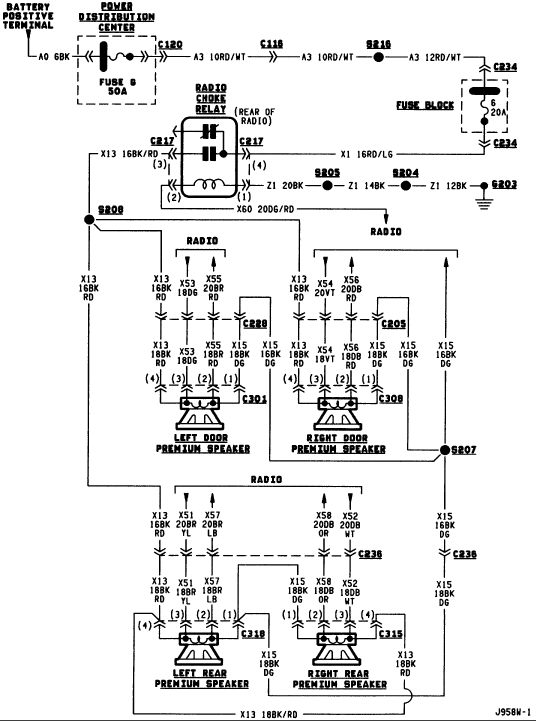 My question is : Do you think that the positive is connected directly with the choke and the negative with the ground, meaning that all speakers are connected together ?
I really don't understand this wiring