Discussion Starter
·
#1
·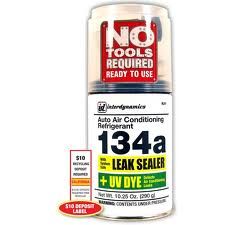 Basic small autozone freon with leak dye. The can says no more than 2 per vehicle. However, I'm wondering on a vehicle this big, and with rear a/c, how many approximately can I safely use?
I got about 1.5 cans in, About 1/2 can lost from can blowoff each time a/c compressor kicked off before I temp shorted the clutch switch wiring to finish. Semi-cold, but a/c clutch still keeps kicking off, so I know its still low.
I just replaced every a/c o-ring and gasket in the whole system. I spread out an 8oz bottle of PAG oil throughout the lines when I did the seals. I understand I'll have to have it vacuumed down and machine filled to be right, I just want to be able to test it for leaks & operation for a bit before let a shop fill it... I'd rather make all repairs needed beforehand.
Thanks