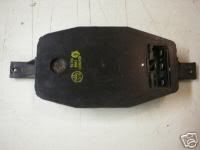 In the center of your dash under the plastic cover.
you will find this module.
They fail quite often.
I pull them when ever I go to a wrecking yard
there are a few dodge products that had them.
any late 80's with pop up headlights.
There are a few write ups on how to repair them if your handy enough.