Mopar: illustrating the famed parts group
Mopar celebrated 80 years of operation in 2017. The brand started out as a single product, antifreeze, sold by the Chrysler Motor Parts Corporation - and ended up being applied to a full range of parts, and even to cars and trucks. Its
Canadian twins, ChryCo and AutoPar
, didn't live quite so long.
| | | |
| --- | --- | --- |
| | | |
Throughout 2017, the Mopar brand is marking its 80th year with vehicles, 80th anniversary-themed offers, special merchandise, events, and celebrations.
Creating and expanding Mopar
The Chrysler Motor Parts Corporation (CMPC) was created in 1929. Its leader in 1937, Nelson Farley, set up a marketing think-tank, which came up with the trade name MoPar (taken from the words
Mo
tor and
Par
ts). Before that, their logo was just a circle around the initials of Chrysler's four car brands.
Fast on the heels of Mopar antifreeze came waxes, cleaners, wiring, radios, heaters, oil, filters, and, yes, engine parts, all marked with a simple purple arrow and the word "Mopar" (created by Burke Bartlett). Farley wanted something different, resulting in a badge/seal used through 1947.
The brand was quickly expanded to all sorts of products, with an ad for Mopar radios printed in 1941 (shown later on this page). In 1947, the
Master Tech service training program
was created, and the logo was modernized for 1948; it kept the basic elements, but was more modern.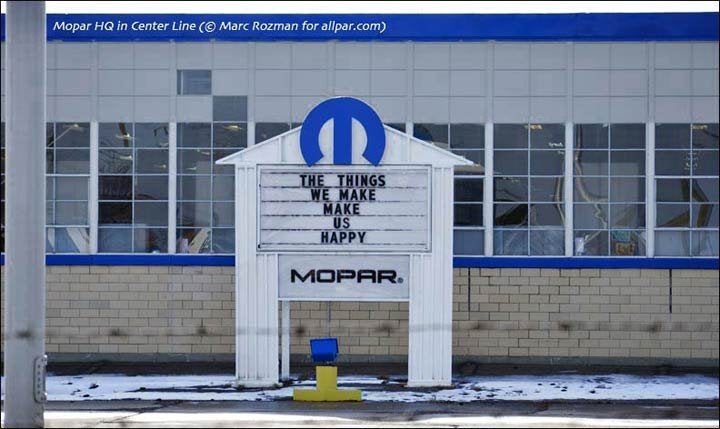 After World War II, Chrysler briefly dropped its own depots and went back to using wholesalers, but not for too long. They returned to the depot system in a big way with the opening of the 1953 Center Line parts depot, later reaching 18 depots at the area, regional, and national levels.
Today, the Center Line complex remains, with over 1,300 employees; it ships out more than sixteen million parts per year.
The new depot seems to have called for a new, modernized logo: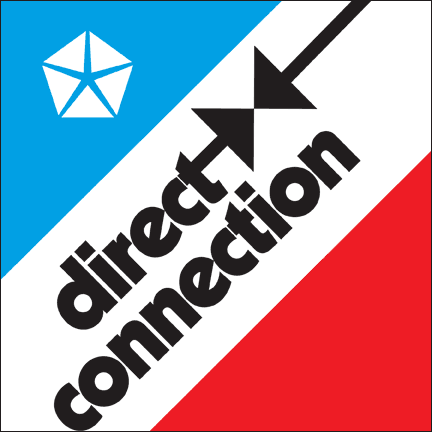 The Forward Look called for a new Mopar logo as well; it debuted in 1959, a few years after the Forward Look cars.
The 1960s saw Chrysler dive headlong into racing, trying to raise the street credibility of its cars among younger buyers. Even as the
Ramchargers hit the tracks
, engineering cars during the day and racing on the weekend, Mopar added electrical items and glass products.
With the 1962-64 Max Wedge engines and company package cars set up for racing, Plymouth and Dodge cars started racking up awards. Mopar started sharing parts with key racers, including NHRA champion
"Big Daddy" Don Garlits
. Then they started selling racing parts to a wider audience, creating the Direct Connection line and spurring the dreams of countless teens and adults.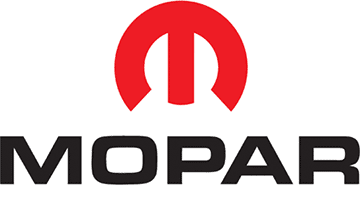 To sell aftermarket parts more effectively, including parts for other brands, Chrysler stopped printing their own names in the Mopar logo, using just the word MOPAR in block letters, with a new "Omega M" above it. The big M debuted in a big way - on
426 Hemi powered
dragsters - in 1964.
31-year-old industrial designer George Robinson created the "Omega-M" in 1964. He wrote that automakers were trying to push their parts divisions into the aftermarket, for all cars; at GM's Delco, "A clean contemporary look prevailed, reflecting the newness of their marketing strategy. ... a mechanical, contemporary concept was desired, different from any past letter or word. The 'circle' implied the shelf impact in look, evolving into the 'rolling M,' as it was termed, and remains unchanged to date."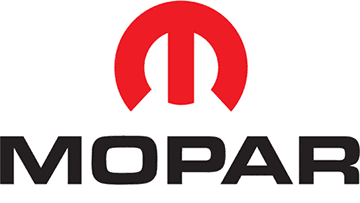 In 1965, the company used a parts group to distribute to dealers, and an independent aftermarket group going through franchised warehouse distributors (these would be dropped by 1972).
The first package cars had been based on the 1962 Plymouth Belvedere and Dodge Dart; the last were based on the 1968 Dodge Dart and Plymouth Barracuda Hemi Super Stockers, still among the fastest and quickest in Super Stock. Mopar honors these cars in an NHRA Mopar Hemi Challenge each year.
In 1972, the company gave Mopar another new logo, used through 1984; it reflected the Dodge, Chrysler, and Plymouth dealership signs, with a white pentastar in a blue rectangle block on top, Mopar printed in a white space in the middle, and an empty red bar underneath. This was the first use of the Pentastar with the Mopar logo.
Meanwhile, Mopar became the first of its kind with a dedicated parts delivery system, in the 1970s; it was refreshed in the late 1990s.
The next logo arrived in 1985, a modernized version with a larger word "Mopar," printed in blue with a pentastar-in-a-square and "Chrysler Corporation Genuine Parts" underneath in white over a red or blue bar.
In 1987, Chrysler acquired AMC, dramatically increasing the scope of Mopar parts. The Direct Connection was renamed to Mopar Performance Parts, as it moved beyond racers to a wider audience.
Starting in 1991, the lower part was simplified, becoming "Chrysler Corporation Parts" in a regular line (rather than white-on-color). The company started emphasizing technician training, including the late-80s Mopar College Automotive Program (CAP).

For 1998, the words "Chrysler Corporation" were dropped, as the company no longer existed. Finally, in 2002, the current form appeared, reverting to the 1964-1971 design except in blue, with a larger Mopar symbol and a smaller word "Mopar."
2008 saw the first Mopar Express Lane fast oil change/light service setup, with quick turnaround and no appointments needed. Over a thousand were open in 2016.
In 2008, Mopar launched its first branded car, the race-only
2009 Mopar Challenger Drag Pak
(officially, a Dodge); a 2010 version was also made, and in
2011 the Mopar Challenger V10 Drag Pak
was launched. The first Mopar-branded car to be sold at retail was the
Mopar '10 Challenger
, followed by the
Mopar '11 Charger
, with additional special editions coming at intervals.
On the dealer side, the company launched the first manufacturer-sponsored tablet-based service lane check-in tool, wiADVISOR, which downloads data from the car computer and connects with the factory databases for more speed and accuracy. Other Mopar firsts included informational apps, in-car Wi-Fi, and digital owner's manuals.
Mopar is now a global brand, which covers Fiat as well; the tagline is "At Your Service." Mopar Custom Shops opened in eleven factories, from Brazil to Canada, to help customers buy accessories and have them installed at the factory - and listed on the window tag to justify insurance claims, keep the warranty intact, and increase the resale value. Two new distribution centers started construction in the US, adding to over 50 more in over 20 countries, including China.
See the engines page - covering nearly all Chrysler engines
•
See ChryCo and AutoPar
Mopar through the years
The marketing group had also created the 1937 Chrysler float - made with engine parts -in the national Shriners convention. The float was pulled by a camel, named Mr. Mopar, and "led" by a mechanical man, Accy (accessory), made by Vern Dupuis. Eleven years later, in 1948, Dupuis modified Accy to speak and move, renaming him Mr. Mopar (instead of the camel); a newer version of the robot later appeared on television.
Modern Mopar
Home
•
Engines
•
Reviews
•
Chrysler 1904-2018
•
Upcoming
•
Trucks
•
Cars
Spread the word
via <!--
Tweet
or-->
Facebook
!
We make no guarantees regarding validity or accuracy of information, predictions, or advice - .
Copyright © VerticalScope Inc. All rights reserved. Dodge, Jeep, Chrysler, Ram, and Mopar are trademarks of Fiat Chrysler Automobiles.