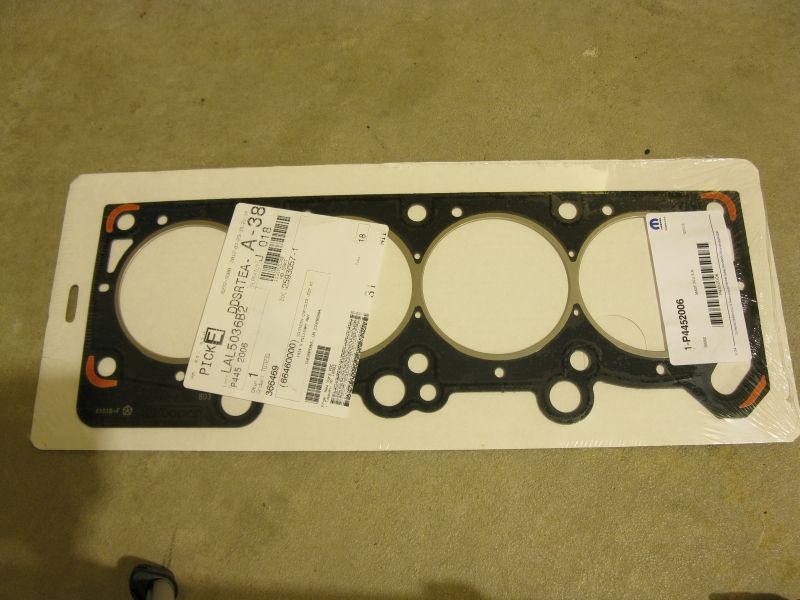 Item
: Mopar Performance Crossdrilled Headgasket for 2.2L Turbo 2 & 4 and 2.5L Turbo I
Price
: Dealer List is $35.10 (as of 7-24-12)
Availability
: About 30 in US and none left in Canada (as of 7-24-12) --Still can be ordered from dealers in the US
About
: This is the headgasket of choice to many turbo dodge enthusiasts. Cheaper than the stock gasket, less prone to failure in comparison to the Fel-Pro gasket, this gasket is prefered by many.
Notes
: This is the crossdrilled headgasket. I just ordered it from the dealer who got it from their Tappan NY warehouse. It features a production date of 12/7/10. With the recent discontinuation of the P4452005 headgasket for 2.2/2.5L NA & 2.2L Turbo I engines, some have reported using this gasket successfully in non crossdrilled blocks.
Special Notes
: Mancini Racing no longer carries their late 90's stock of these gaskets.