The Cross-Ram Wedge (Long Ram 413): 1959 Dyno Tests
Peak horsepower across both tests was 289, not bad for a 1959 engine;
corrected
horsepower reached 303 hp at 4,400 rpm, while corrected torque reached a whopping 464 lb-ft at a mere 3,000 rpm. The final 1960 413 engine produced 375 horsepower and 495 lb-ft of torque.
Our source wrote: "the dyno tests were conducted in cells 12 and 13 of Building 135 in the old Highland Park complex." The test sheets were found nearby, apparently discarded.
The cross-ram wedge (or "long ram") V8 engines were used in the 1960-61 cars, and are not the same as the later
Max Wedge
(thanks, John Veach)
.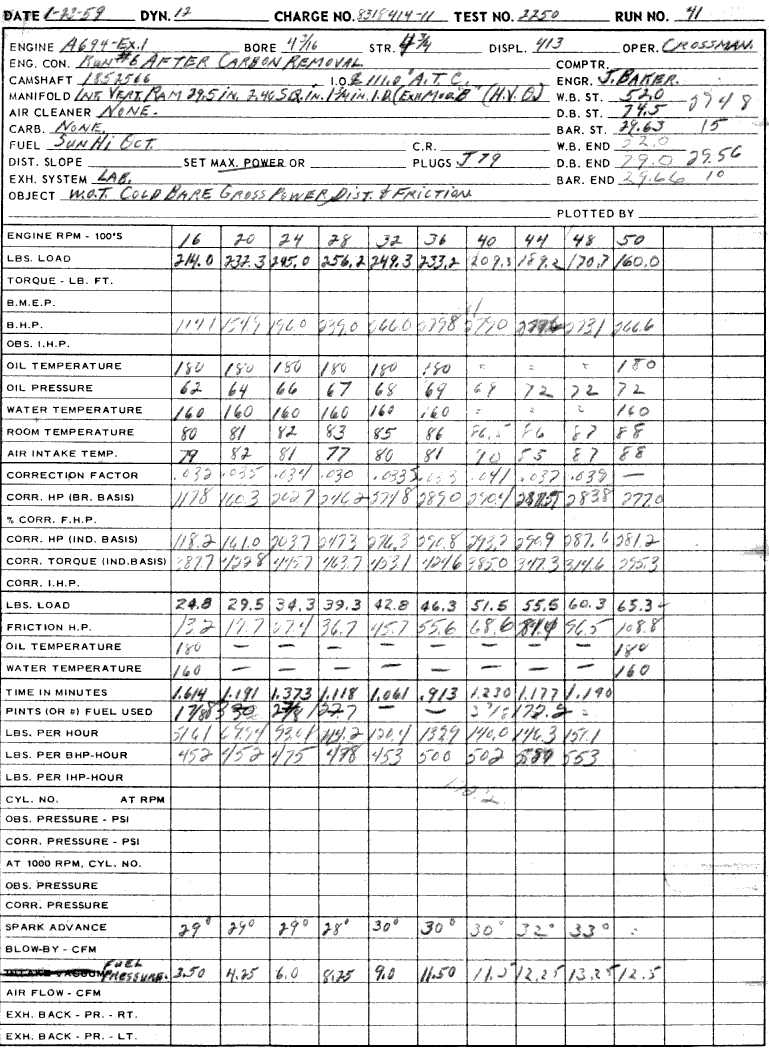 426 Hemi Dyno Test Sheet
Home
•
Engines
•
Reviews
•
Chrysler 1904-2018
•
Upcoming
•
Trucks
•
Cars
Spread the word
via <!--
Tweet
or-->
Facebook
!
We make no guarantees regarding validity or accuracy of information, predictions, or advice - .
Copyright © VerticalScope Inc. All rights reserved. Dodge, Jeep, Chrysler, Ram, and Mopar are trademarks of Fiat Chrysler Automobiles.