Variable line-fluid pressure (VLP) transmissions
Transmissions with variable line-fluid pressure (VLP) frequently adjust their internal fluid pressure to reduce parasitic losses from the pump and hydraulic system, increasing gas mileage and lengthening the transmission lifespan.
VLP was phased in for Chrysler four-speed automatics, both car and truck versions, in model-year 2006 (production started in late 2005). In the first year, it was used in rear wheel drive automatics connected to the 2.7 liter and 3.7 liter V6 engines; in 2007, all Chrysler transmissions had it.
The first related patent Allpar could find was issued to DaimlerChrysler (Auburn Hills, indicating Chrysler Group development) - patent 6,471,613 was issued for a
regulator valve system with a variable force solenoid
.
The inventors, Valentin Botosan and Berthold Martin, wrote that the ideal was to maintain a lower transmission fluid pressure without letting the clutch slip, because it increases gas mileage and the transmission's lifespan. However, increased pressure is needed in low gears or under load, for better clutch-holding capability.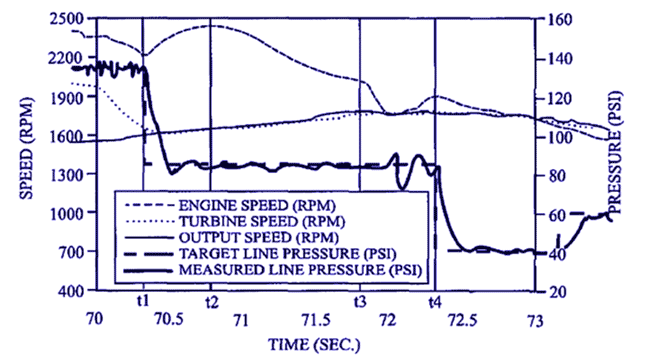 Line pressure choices were based on the input and output speed sensors, which, combined, provided an indication of clutch slip. The engine computer used this, along with throttle angle and engine output, so that under higher torque, higher throttle (predicting increased torque), or clutch slip, pressure could be quickly raised.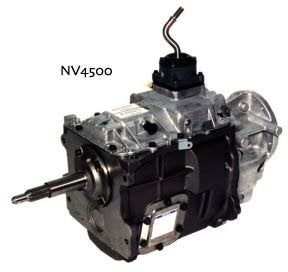 In February 2006, Botosan and Martin filed a patent for a revised hydraulic control system, still relying on a valve activated by a solenoid.
Their work was refined over time, and June 2006, three other Chrysler engineers - Weijia Cui, Gary K. Lowe, and Daniel H. Black -
patented
a system which also considered transmission fluid temperature, engine speed, and battery voltage; and set pressures according to a table (open loop) or feedback (closed loop), depending on conditions. This was most likely the result of durability and driveability testing.
Home
•
Engines
•
Reviews
•
Chrysler 1904-2018
•
Upcoming
•
Trucks
•
Cars
Spread the word
via <!--
Tweet
or-->
Facebook
!
We make no guarantees regarding validity or accuracy of information, predictions, or advice - .
Copyright © VerticalScope Inc. All rights reserved. Dodge, Jeep, Chrysler, Ram, and Mopar are trademarks of Fiat Chrysler Automobiles.